Erie's premier dive club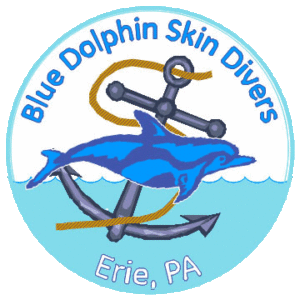 The Blue Dolphin Skin Divers shall be an organization of skin and / or scuba divers directing their efforts towards promoting the interests of the sport of skin and scuba diving in a safe and proper manner.
The club hosts regional diving events and picnics open to all divers.
In order to give back to the sport, the Blue Dolphins offer an annual scholarship to younger members. 2019 information to come……
All members are offered the opportunity to rent club equipment at a charitable price. These items include: BCs, regulators, tanks and more. All proceeds benefit the club. Inquire at Diver's World for availability.
For the latest information about dives, events and more visit our Facebook page!
The Blue Dolphins give to the Northwestern Pennsylvania area through an annual community service "Adopt A Highway" clean-up event.
2019 Blue Dolphin Calendar of Events
Revision:  2019-01-12 – Subject to change – Refer to Blue Dolphin Skin Divers Facebook page for most up-to-date information.
Jan. 12 (Sat):     Meeting at Diver's World at 10 am.
Feb. 23 (Sat):     Meeting location  *CHANGED TO DIVER'S WORLD*  – TREC (Tom Ridge Center) at 10 am.
Mar. 9 (Sat):       Skills Challenge at Prep Events Center Pool.  1 to 4 pm.  Followed by dinner at Brewerie.
Apr. 13 (Sat):     Highway Cleanup Community Service Project for Earth Day.  10 am.  Meet at Plaza '79 across from Champion Ford.  Pete Fiesler has the supplies provided by Penndot and will bring them.  Lunch and meeting at Hoss's after the cleanup.
May 27 (Mon):    Memorial Day Dive at Freeport Beach, Northeast.  10 am.  Meeting and picnic lunch following the dive.  Organizer:  Bob Noel.
June 21 (Fri):       Evening picnic & meeting at Bob Noel's house.  6 pm.  Bring lawn chairs & dish to share.
July & August:       Bob Stadler is coordinating dives at Freeport Beach every week on Tuesday or Wednesday or Thursday evenings in the months of July & August.  5:30 pm.  Weather permitting.  Wednesday is the target day each week, but day may change each week depending upon lake conditions.  Check Facebook page or call Bob to confirm each week.
July 14 (Sun):      Dive at Chautauqua Lake.  11 am.  Meet at Midway Beach in Bemus Point.  Organizer:  Marla.  Check-in on site with Cert Cards is required for this dive.  Marla will have a sign-in sheet at site.  Present cert card at that time.
July 17 (Wed):     Dive & meeting at Freeport Beach.  Bob Stadler is coordinating dive.  If dive is cancelled this day due to poor lake conditions, we will still have BD meeting at beach at 6 pm.
Aug. 24 (Sat):    Niagara drift dive & picnic.  10 am.  Meet at Burger King Grand Island, New York.  Bob Noel is coordinating.
Sep. 28 (Sat):     Pumpkin Carving Dive & meeting.  10 am.  Location tbd.
Oct. :  Meeting date/time/location tbd.  Kirk Oakes is coordinating.
Nov. 9 (Sat):       Meeting at Diver's World.  10 am.  At this meeting, nominations will be collected for club officers, diver of the year, evening observer of the year, and critter cup.
Dec. 6 (Fri):          Christmas Party. 6 pm.  Brewerie.  Linda Huston is coordinating.
Jan. 1, 2020 (Wed):  New Year's Day Polar Dive.  9 am.  Dobbins Landing.  Organizer:  Mike Mouton.
Click for a printable 2019 Blue Dolphin Calendar of Events (pdf).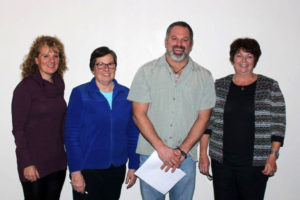 Come dive with us!