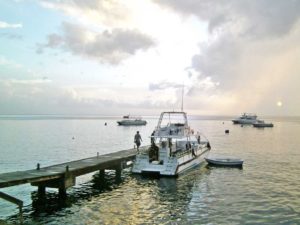 Come and visit the world underwater with Diver's World. Our custom trips are designed to give you an amazing diving experience at a wonderful resort designed for divers.
Each of our dive trips is unique and exotic. We try to find boutique experiences that you will remember for a lifetime.
Nov
2
Sat
2019
Cozumel & Cenotes

@ Scuba Club Cozumel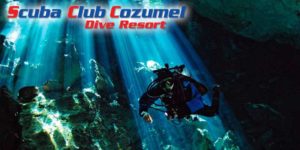 Come join Diver's World for a return trip to the island of Cozumel.
Just off the coast of Mexico's Yucatán Peninsula, Cozumel is a year-round dive destination known for easy drift diving with stellar visibility, vibrantly colored sponges and  marine life like turtles, nurse sharks and rays, The diving in Cozumel is comprised of 45+ sites on the Mesoamerican Barrier Reef, which touches Mexico, Belize, Guatemala and Honduras and is the second largest barrier reef in the world.
Don't miss the day trip to dive some of the beautiful cenotes of Mexico!
Trip Details here: Cozumel 2019
Mar
21
Sat
2020
Grenada

@ True Blue Bay Boutique Resort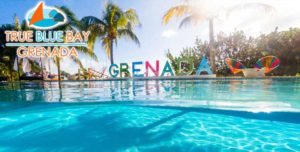 Come join Diver's World for a trip to the Spice Island of Grenada!
Grenada Dive Sites offer a wide variety for all experience levels from beginner to advanced diver and for every taste – be it shallow coral gardens, unspoiled reefs or interesting wrecks. Grenada is renowned for its large portfolio of wrecks, all artificial reefs covered with corals. Among it the most famous one, dubbed "Titanic of the Caribbean", the wreck of the cruise liner Bianca C.
Known as the "Spice Island", Grenada's fragrant spices; nutmeg, cinnamon, clover, ginger and cocoa perfume the air, while verdant rolling hills, mountains, and azure water offer visitors artisan views at every turn. The melodic songs of exotic tropical birds, and rare tropical flowers offer a warm welcome for travelers from far and wide.
True Blue Bay Resort is the perfect place for our Caribbean dive adventure. Commanding an exquisite view of the south coast, where the Atlantic Ocean meets the Caribbean Sea, this family-run boutique resort rejuvenates and relaxes your body and soul. Every morning, the dive boats, prepared for a great day of diving, await just steps from your well-appointed room. Thanks to the prime location, the resort is only a short boat ride from the dive sites. You'll be splashing into the turquoise water in no time.
Trip Details here: Grenada 2020
Added Bonus! The first 10 divers to sign up for Grenada will receive a complementary Diver's World rash guard!
Oct
30
Fri
2020
Palau 2020

@ Sam's Tours Palau
Palau is considered one of the world's premier dive destinations, with dozens of dive sites in a rare variety: walls with fascinating coral formations, reef corners where the currents attract sharks, rays and schooling fish, channels and other sandy bottom sites, tunnels, holes, caves and caverns, and plenty of WWII freighter and plane wrecks! From macro to mantas, Palau has it all!
Please call if you are interested (814)459-3195
Trip Details here: Palau2020
Please note: dates are tentative (+/- 1 day) until we get the airfares settled in later in 2019.
Added Bonus: The first six (6) people to sign up for Palau will receive a complementary Reef Fish Identification Tropical Pacific – 2nd Edition by Paul Humann and Ned DeLoach.
The book features more than 200 additional species, hundreds of improved photos, scientific name changes and range extensions. The popular field guide contains the most current and comprehensive information available for divers, naturalists and aquarists chronicling marine fishes ranging from Thailand to Tahiti.
Don't go anywhere without Dive Insurance.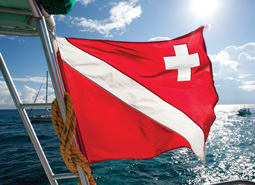 Your primary medical insurance may exclude scuba diving as a hazardous recreational activity and/or may not provide coverage when you are traveling out of the country. If it does provide coverage, it may pay only a minimal amount for chamber treatments. There are also often large out-of-pocket payments for deductibles and co-pays. These alone can total thousands of dollars.
For more information: Divers' Alert Network