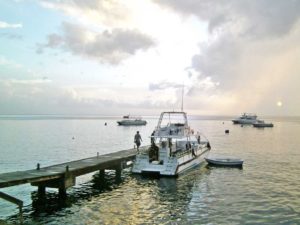 Come and visit the world underwater with Diver's World. Our custom trips are designed to give you an amazing diving experience at a wonderful resort designed for divers.
Each of our dive trips is unique and exotic. We try to find boutique experiences that you will remember for a lifetime.
Jan
8
Sat
2022
Bonaire 2022

@ Captain Don's Habitat

COVID Plan B!
Join Diver's World for our RESCHEDULED trip to one of our favorite destinations!
Bonaire is known as "Diver's Paradise" for the huge variety of marine life as well as the nearly 100 dive sites situated around the island. The reef around Bonaire has been designated as a marine park since 1979 and you will find no better diving value in the Caribbean.
Our package price includes your choice of one- or two-bedroom apartments at Captain Don's Habitat (or call for pricing on a Junior Deluxe Suite!). Each unit includes bedrooms with private baths, air conditioning and a large covered patio area. With a fully equipped kitchen, you can eat in (there are several nice grocery stores nearby) or dine out at any one of the great restaurants on the island.
We have 12 boat dives and unlimited shore diving; all with Nitrox included! Take a quick dive right off the resort or explore the island with your rental car and try some of the diverse marked dive sights including the Hilma Hooker wreck easily accessible from shore.
Bonaire and/or the US may require COVID tests prior to arrival. Details will be provided as we get closer to the trip. 
Trip Details here: Bonaire22
Feb
26
Sat
2022
Grenada

@ True Blue Bay Boutique Resort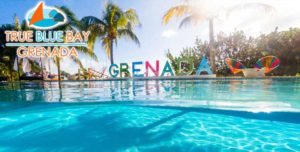 Come join Diver's World for a trip to the Spice Island of Grenada!
Grenada Dive Sites offer a wide variety for all experience levels from beginner to advanced diver and for every taste – be it shallow coral gardens, unspoiled reefs or interesting wrecks. Grenada is renowned for its large portfolio of wrecks, all artificial reefs covered with corals. Among it the most famous one, dubbed "Titanic of the Caribbean", the wreck of the cruise liner Bianca C.
Known as the "Spice Island", Grenada's fragrant spices; nutmeg, cinnamon, clover, ginger and cocoa perfume the air, while verdant rolling hills, mountains, and azure water offer visitors artisan views at every turn. The melodic songs of exotic tropical birds, and rare tropical flowers offer a warm welcome for travelers from far and wide.
True Blue Bay Resort is the perfect place for our Caribbean dive adventure. Commanding an exquisite view of the south coast, where the Atlantic Ocean meets the Caribbean Sea, this family-run boutique resort rejuvenates and relaxes your body and soul. Every morning, the dive boats, prepared for a great day of diving, await just steps from your well-appointed room. Thanks to the prime location, the resort is only a short boat ride from the dive sites. You'll be splashing into the turquoise water in no time.
Trip Details here: Grenada 2022
Don't go anywhere without Dive Insurance.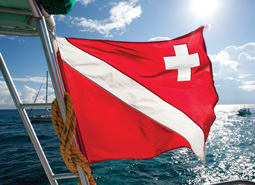 Your primary medical insurance may exclude scuba diving as a hazardous recreational activity and/or may not provide coverage when you are traveling out of the country. If it does provide coverage, it may pay only a minimal amount for chamber treatments. There are also often large out-of-pocket payments for deductibles and co-pays. These alone can total thousands of dollars.
For more information: Divers' Alert Network